About StormDesigns
StormDesigns has been serving clients since 1996 by providing print media and website design of the highest quality, but priced to suit the needs of small firms and startups. Regardless of the size of your business, a great logo design, website and matching print material will portray the professionalism you apply to your business and help take you to the next level. That is what we do; it's who we are. Scroll down and meet some of the people who will help take your business to that next level.
Jonny Shaw
Creative and Technical Director
Jonny started StormDesigns in 1996 upon recognizing that small business entrepreneurs had very limited access to design- and technical-related services. These services were always separated between print shops, ad agencies and website firms, each with their own agenda. Having background and education in all those areas, Jonny felt it made sense to combine them, as businesses must to help foster a coordinated effort, but at a scale that small businesses can handle.
Having worked for countless small businesses as well as some of the largest, Jonny will provide you with honest, unbiased insights into how businesses of various scales implement digital marketing technology and how we can do this for your organization. Early projects included clients as broad-based as Network Financial Printing in NYC's financial district, one of the WWW's first online shoe stores ("the webbed foot"), and even Bubba the Love Sponges' first website. Since then he's developed website projects for Bentley Systems, Inc., digital marketing for America's Best optics and Harte Hanks, along with projects for major technical firms like Accenture. His true passion, however, is helping businesses like yours get to the next level, and through StormDesigns, he's helped hundreds of businesses do just that.
One of the first things you'll recognize when working with Jonny is how seriously he takes your business, your budget and your interests. Best way to find out? Contact us now.
Stuart Skaroff
Creative Content Engineer
After a long career as a proofreader and copy editor, serving employers and clients including Vanguard, Bank of America, Microsoft, Apple, and multiple advertising agencies, Stuart now applies his creative wordsmithing skills to produce original copy for StormDesigns. He particularly enjoys brainstorming with clients and with StormDesigns' founder, Jonny Shaw, to come up with effective advertising solutions that produce successful outcomes for our clients.
Smart. Impactful. Unforgettable.
Bottom line: Effective.
Give us your product, your service, your aspirations yearning to be real. We'll create something that you can be proud of. An effective solution that's true to your vision. Sometimes we'll use humor. Other times, we'll pull at heartstrings. We'll find what's right for you and your product or service.
Jonathan Waldman
Intellectual Property Law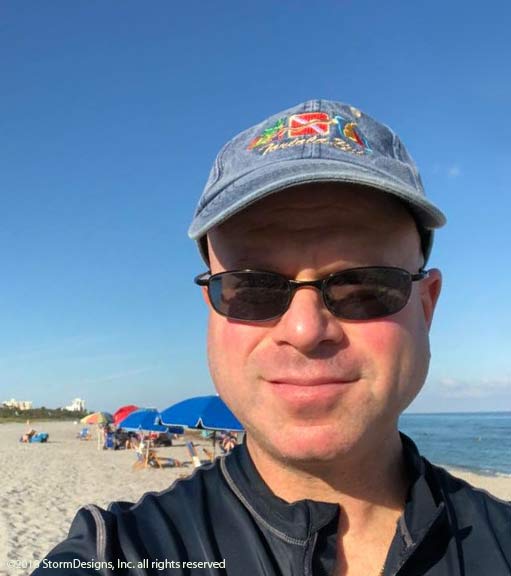 Jonathan is a highly experienced patent attorney focused on intellectual property and related technology. He earned his bachelor's degree from Drexel University and a master's degree from the University of California in electrical engineering and his law degree from the University of Pennsylvania in 1995. While in law school, he clerked for Ratner & Prestia, and continued there as a patent attorney, prior to joining Woodcock Washburn in 1997, where he became a partner in 2004.
Jonathan's clients range from Fortune 500 corporations to smaller entities and individuals. They are engaged in computer hardware/software, telephony, financial services, programming design and paradigms, gaming platforms, peripherals, advanced mathematics, encryption, web-based inventions, UI protocols and software APIs. He is registered to practice before the United States Patent and Trademark Office, and is a member of the State Bars of Pennsylvania and New Jersey.
Jonathan is available through our small business platform to help you understand and obtain legal protection for your developments and ideas.
StormDesigns has been leading the way with Responsive Website design and development for years. If you're looking for
responsive website Designers
, look no further! If you have a project in mind or questions about something you're developing, please
contact us to learn more
.
*This list of our StormDesigns associates does not of itself indicate an employment or specific participation status. In terms of liability none of the individuals listed above are liable for any stormDesigns interactions fiscla, legal or otherwise unless contracted to in detail elsewhere. This page of our associates are available for projects at their preference and on behalf of StormDesigns to add value to your businesses or organizations design/development projects.